Let's be honest...I will probably never get my new release movies viewed and written about on Tuesday. Just not going to happen. Hehe. So I thought I'd just post them when I get to them and within the week. Sound reasonable?
So, the new movie I watched this week was
Paul Blart: Mall Cop
. It's about a State Trooper wanna be that takes his current job as a mall security guard (officer? the debate continues) very seriously.  When a band of urban jumping thieves tries to steal from his mall he makes it his mission to take them down, hilarity ensues.  As soon as I saw that it was a Happy Madison Production, I knew I would love it. Plus, I've heard nothing but good things from those that have seen it as well.  To be honest, if it had been anyone other than Kevin James in this role it probably wouldn't have been half as good.  He is just a comedic genius and you instantly fall in love with the guy.  If you're looking for a fun comedy that will make you feel good, grab this one from your nearest rental place.
Three other movies I have seen recently:
Made of Honor
,
Underworld: Rise of the Lycans
&
Taken
.  I love love loved all three of these.  They're great for each genre: Romantic Comedy, Fantasy & Suspense/Thriller.  
Made of Honor
was very sweet, if not some what predictable.  How can you not love McDreamy though?  There was some flat out funny parts that made me laugh out loud, even though I was 2 hours past bedtime when I was watching it.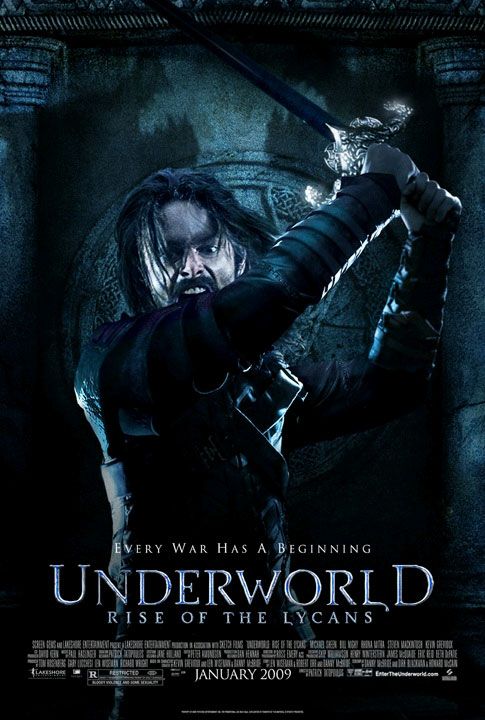 Underworld
...I can't say enough about this movie.  Admittedly, there were one or two slow points.  But as a lover of this trilogy I was enthralled.  Michael Sheen (Lucian) was outstanding.  I wasn't a huge fan of him in the earlier movies.  I didn't not like him, but he wasn't my favorite.  I totally fell in love with him watching this movie.  He was great, the character he played was great.  Good story, that went well with what you learn in the 'later' movies, with lots of action.
And then comes
Taken
.  Wow!  This is how I imagine Eric reacting if anyone ever did something to our girls.  Liam Neeson was a total bad ass!  Which I couldn't really picture before seeing the movie.  Maybe I just like all movies but again this was a great one.
Lastly, I'd like to share about a book I just read.  It's called
Sundays at Tiffany's
by James Patterson.  It's a wonderful story about a girl with and imaginary friend.  A friend she meets again when she's all grown up and just might be in love with.  It is a truly beautiful story.  It's right along the lines of his book
Suzanne's Diary for Nicholas
.  If you're not in the mood for a tear jerker, don't read either of these books.
 It amazes me that a man that can write The
Women's Murder Club
Series,
Kiss the Girls
&
Along Came a Spider
...such thrilling, sometimes mind bending, books can also write books that just touch your heart.  Art comes in many forms and the written word is one of my favorites.  If you're in the mood for a book full of romance, pick this book up (pick up
Suzanne's Diary for Nicholas
as well).